Reading Time:
2
minutes
Each journey is different, as is each traveller.
There are people who love comfort and those who love adventure, those who like to take only the essentials and those who'd rather have their whole closet. There are people who need to sit on their suitcase in order to get it closed, and those who leave some room for souvenirs…
Here are some suggestions to help you choose the right bag.
RUCKSACK. Useful for itinerant and adventurous travels and for changes of schedule. It's ideal for those travellers who choose practical sports clothes rather than an elegant starched shirt. Not only that, but a rucksack also allows you to have your hands free to consult a map or take pictures, as well as to reach places where the wheels on a normal case could easily get broken or stuck, such as beaches or mountain trails. Our top tip: organise the content of your rucksack into smaller bags sorted by category (t-shirts, underwear, towels, etc.) and make sure you buy one that you can open in different sections. That way, you'll be able to easily find what you need without having to empty the rucksack from top to bottom!
HOLDALL. Light and practical, you can carry it on one shoulder and fill it with all the essentials. A holdall is the ideal bag for a short summer holiday, in which the volume of essentials is down to the minimum. But be careful not to make it too heavy! A holdall is a great choice if you've rented a car at your destination, but it could be terrible if you have to walk long distances. Our top tip: choose a bag made of very strong fabric. Make sure the zips are made of good quality material and check that the shoulder strap is reinforced.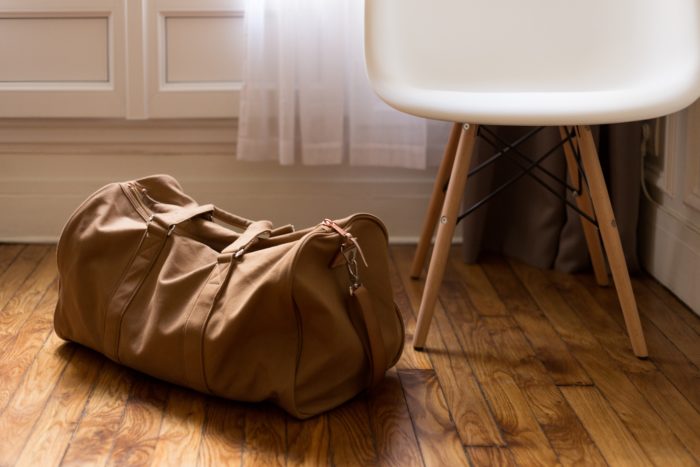 TROLLEY SUITCASE. The king of bags, thanks to the agility of its wheels (two or four) and to the huge choice on the market. There's no better option if you're travelling for work or if you've planned a weekend in the city visiting museums, going to elegant dinners, events and concerts, as the design of most trolley suitcases is made to keep your clothes clean and tidy. Our top tip: choose a trolley suitcase with a strong but lightweight structure. With a very suitcase, you could easily exceed the weight limit set for hand luggage!
Whatever you choose, remember that each bag you use will give you a new story to tell.