Are you sure that Turin is just the cradle of the Risorgimento and the city of the Mole Antonelliana and nothing more? Often big cities have many different sides to their personalities, all you need to know is how to find them. Florence isn't just the cradle of the Renaissance and Prato isn't just an industrial city, but rather both are important destinations for contemporary art. Likewise, Turin is a creative city, with a strong cultural melting pot and a huge desire for innovation.
The whole world knows it for its Egyptian Museum, the Mole Antonelliana and FIAT, whilst others know it as part of the white magic triangle, but Turin is first and foremost a contemporary city that has successfully transformed abandoned spaces into factories of creativity.
Are you ready to come with us on a journey through must-see contemporary art locations?
Fondazione Sandretto Re Rebaudengo
Let's start with one of the city's real institutions: the Fondazione Sandretto Re Rebaudengo, which celebrates contemporary art in all its forms. With its alternative and volatile ways of communicating, the Foundation has positioned itself as one of the most intriguing contemporary art venues on the European scene. Since 1995, the aim has been to support young Italian and foreign artists and bring more and more people closer to contemporary art.
It was one of the first private foundations opened in Italy and today, it's also an observatory on current cultural trends and languages, including art, dance, literature, music and design.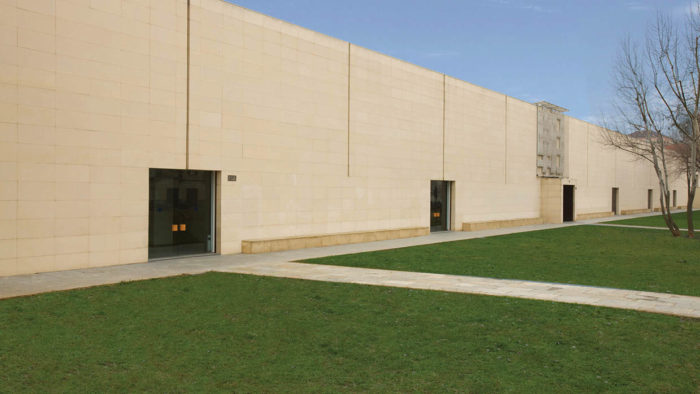 OGR – Officine Grandi Riparazioni (Large Repair Workshops)
"From train workshops to ideas workshops"; that's how OGR introduce themselves. Not far from the Fondazione Sandretto Re Rebaudengo, they certainly share the intention of developing Turin's creative soul. They're a perfect example of the redevelopment of industrial spaces, converted thanks to contemporary art. The OGR were part of Turin's industrial history and are now ready to become part of the history of ideas.
On an area of 35 thousand square metres (8.5 acres), the Officine Grandi Riparazioni host events, concerts, exhibitions and dance performances. There are three distinct spaces: the Officine Nord which are the events venues, the Officine Sud housing an incubator for start-ups and innovative projects, and the Snodo restaurant bar and venue for aperitifs.
Not to be missed is the mural by Arturo Herrera in the entrance wall of the Officine Nord, while from 21st June to 30th September 2019, it will also host the Biennale de l'Image en Mouvement, featuring performances and video installations.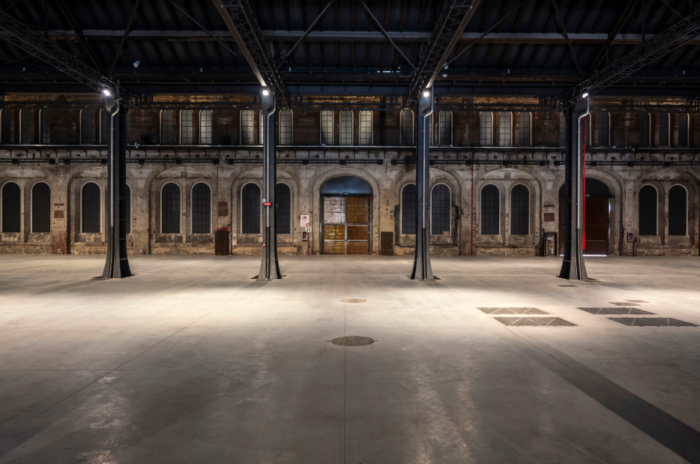 MAU – Museum of Urban Art
Returning to the open air, don't miss the MAU – Museum of Urban Art, a real open-air museum where you can see more than 140 works of urban art on the walls of the houses in Borgo Vecchio Campidoglio.
This is a paradise for all lovers of street art and is one of the few open-air museums in Europe dedicated to urban art. The museum includes, in addition to the murals, the Panchine d'Autore painted benches and a gallery with installations protected by plexiglass display cases.
The perfect place to go on a sunny day!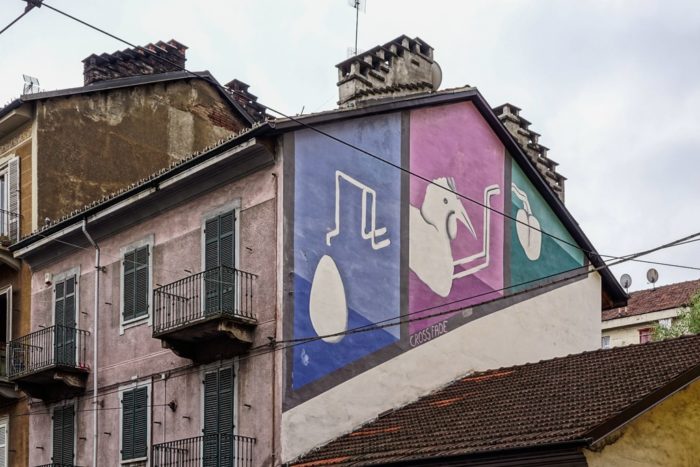 Spazio MOUV'
Sometimes art becomes cooking and cooking becomes art, as confirmed by Spazio Mouv', which is a natural bistro, but also an art gallery. This is the perfect place to enjoy a healthy and tasty lunch, dinner or snack. All the products are sourced from organic farmers in the Langhe hills and there's a wide selection of vegetarian dishes. The cherry on the cake are the temporary exhibitions that whisk you away on a truly unforgettable journey of art and taste!
Castle of Rivoli
Staying on the topic of cuisine and art, the Castle of Rivoli is another one to add to your list, hosting both temporary exhibitions and permanent collections of great value, including the new Cerruti Collection. Until 6th May 2020, the Castle will house an exhibition of works of contemporary art.
In addition to the exhibitions, it's worth remembering that the castle itself is also a UNESCO World Heritage Site and that just outside sits Davide Scabin's Michelin-starred restaurant, Combal.Zero, where the border between cuisine and art is blurred indeed.
Fondazione Merz
Another large industrial space that has been redeveloped is the Fondazione Merz, located in the former heating plant for the Lancia factory. In addition to exhibitions dedicated to Mario and Marisa Merz, the foundation also hosts temporary exhibitions by international artists, with a strong focus on new trends.
PAV – Parco Arte Vivente (Living Art Park)
When nature and art meet, the mix can be nothing other than explosive! This theory is demonstrated by PAV – Living Art Park, an experimental centre for contemporary art divided between the exterior and the interior. PAV hosts installations and temporary exhibitions, the Libera Scuola del Giardino landscape design school, a programme for artist residences, a Summer School and a training project on the theme of environmental sustainability.