Reading Time:
3
minutes
Florence is one of the most popular Italian cities, attracting millions of tourists from all over the world each year. This splendid capital, however, not only houses the Uffizi Gallery, the Cathedral of Santa Maria del Fiore and the Ponte Vecchio, but also offers many treasures for contemporary art lovers. Echoing Florence is the nearby Prato, which in recent years has become more and more of a tourist destination. Here's the perfect creative itinerary from Florence to Prato, for the true art addicts among you.
Contemporary Florence: 5 must-see places
In the past, the streets of Florence were frequented by important figures from the world of art and politics, including Michelangelo, Donatello and Lorenzo the Magnificent: his relics of the Renaissance have won the attention of tourists, who are enchanted by Brunelleschi's Dome and Giotto's Bell Tower. One of this city's great merits is that it has not stopped at masterpieces of the past, but has continued to invest in new artistic languages inspired by contemporary events. Here are 5 must-see places, including galleries, museums and street art:
Did you know that Florence has a temple dedicated to modern and contemporary art? Since March 2018, in fact, on the main floor of Palazzo Bartolini Salimbeni, you can find the Roberto Casamonti Collection. Roberto Casamonti was the founder and director of the famous Galleria Tornabuoni Arte. Here you can admire two different sections: the first offers masterpieces ranging from the late nineteenth century to the early twentieth century, and the second from the sixties to the present day
The Aria Art Gallery is a gem that perfectly combines art and nature in the heart of the city, offering exhibitions, events and live performances from emerging talents on the international scene, all housed in a wonderful exotic garden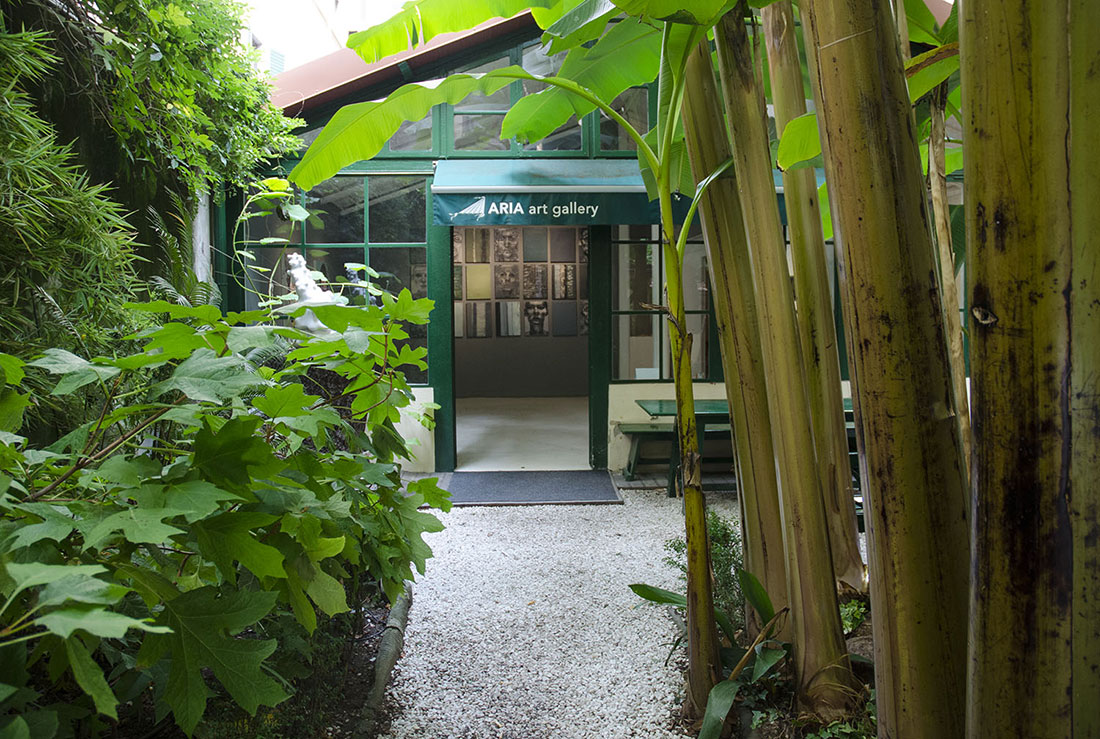 What do you say we stop at a restaurant to enjoy a pleasant break on our creative itinerary from Florence to Prato? La Menagère is a concept restaurant located a stone's throw from the Cathedral of Santa Maria del Fiore and acting as a container for many souls: flowers, great food and handcrafted furniture create an explosive mix in which to relax over a good cocktail
For lovers of graffiti, a visit to Florence continues with a place unknown to most: the Sottopasso delle Cure, which is a colourful, creative labyrinth frequented during the day by students and professionals, old and young
Finally, staying on the theme of urban art, the artist Hopnn has completed works on several walls in the San Niccolò district. He stands out for his selection of the colours white and red, and for his desire to spread political and ecological messages, which are more relevant today than ever.
Creative Prato, from street art to co-working and museums
After your visit to Florence, it's time to move on to nearby Prato, which in recent years has undergone development worthy of note. Cultural events, festivals and inaugurations of new spaces have made this Tuscan city the perfect destination for contemporary art lovers. Here are some treasures to discover during your creative itinerary from Florence to Prato:
The first location not to be missed is the Pecci Centre, with its very special external architecture designed by Indonesian architect Maurice Nio. The aim of this place is to bring people closer to contemporary art and it does so through exhibitions and events of the highest quality
The former Calamai factory in Via Galilei is the perfect attraction for urban art lovers and allows you to admire a masterpiece completed by the artist Dem, an authentic tribute to the protagonists of the Metastasio theatre season in Prato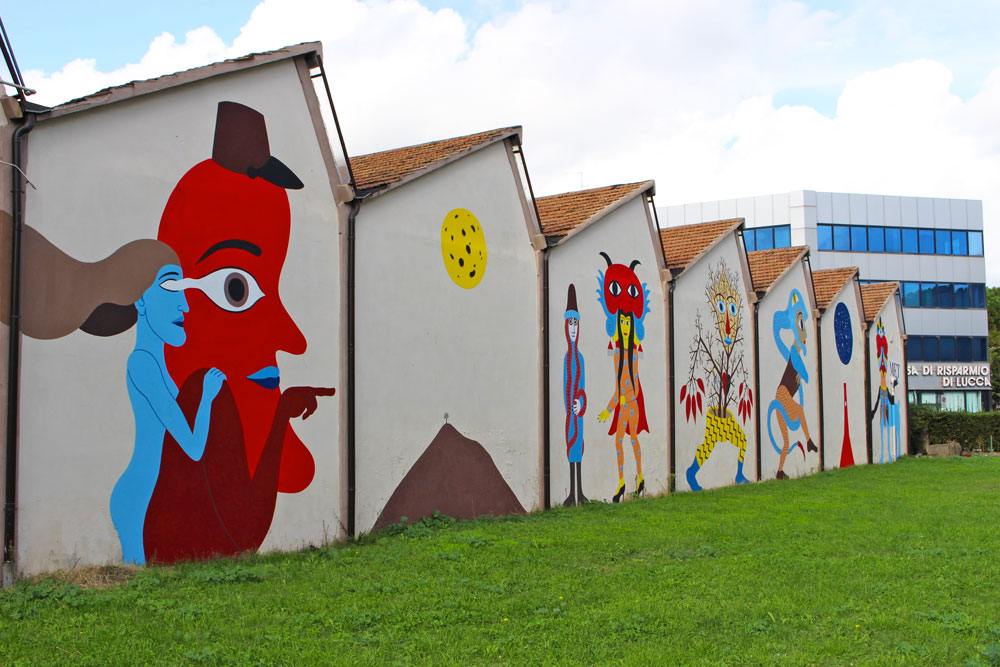 You can then continue on to a former textiles laboratory that has been converted into a space for art and co-working. Known as Lottozero, this venue encourages research and development between different creative languages
For fans of vernissage, we highly recommend the Farsetti Gallery, which displays work by avant-garde artists, including urban artists
Finally, just as in Florence, we conclude the itinerary with the Hopnn murals in the Via del Serraglio underpass, a stone's throw from the city's multicultural district, where you can sample excellent Chinese and Ethiopian dishes, as well as flavours from many other parts of the world!