It's time to travel again!
After a recent past somewhat reminiscent of Aldous Huxley or Philip K. Dick's dystopian fiction, we can finally indulge in a little bit of light-heartedness, taking the necessary precautions of course, and start planning future trips, with all the usual emotions that come with getting ready to go.
Whether you're travelling for leisure or business, the key words now are organisation and safety, in order to avoid unexpected setbacks and be able to focus on the best part of travel.
Luckily for us, we're in a good position, since travel restrictions in Europe are more or less aligned, as we can see from the official source monitoring the COVID-19 vaccination campaign in Europe: the European Centre for Disease Prevention and Control.
So, get ready to dust off your suitcase and follow our tips:
• First of all, we recommend visiting the website https://reopen.europa.eu/en/, where you can check the measures in place in each EU country when planning your trip. The portal is in 24 languages and will give you info on the Green Pass and possible self-isolation obligations.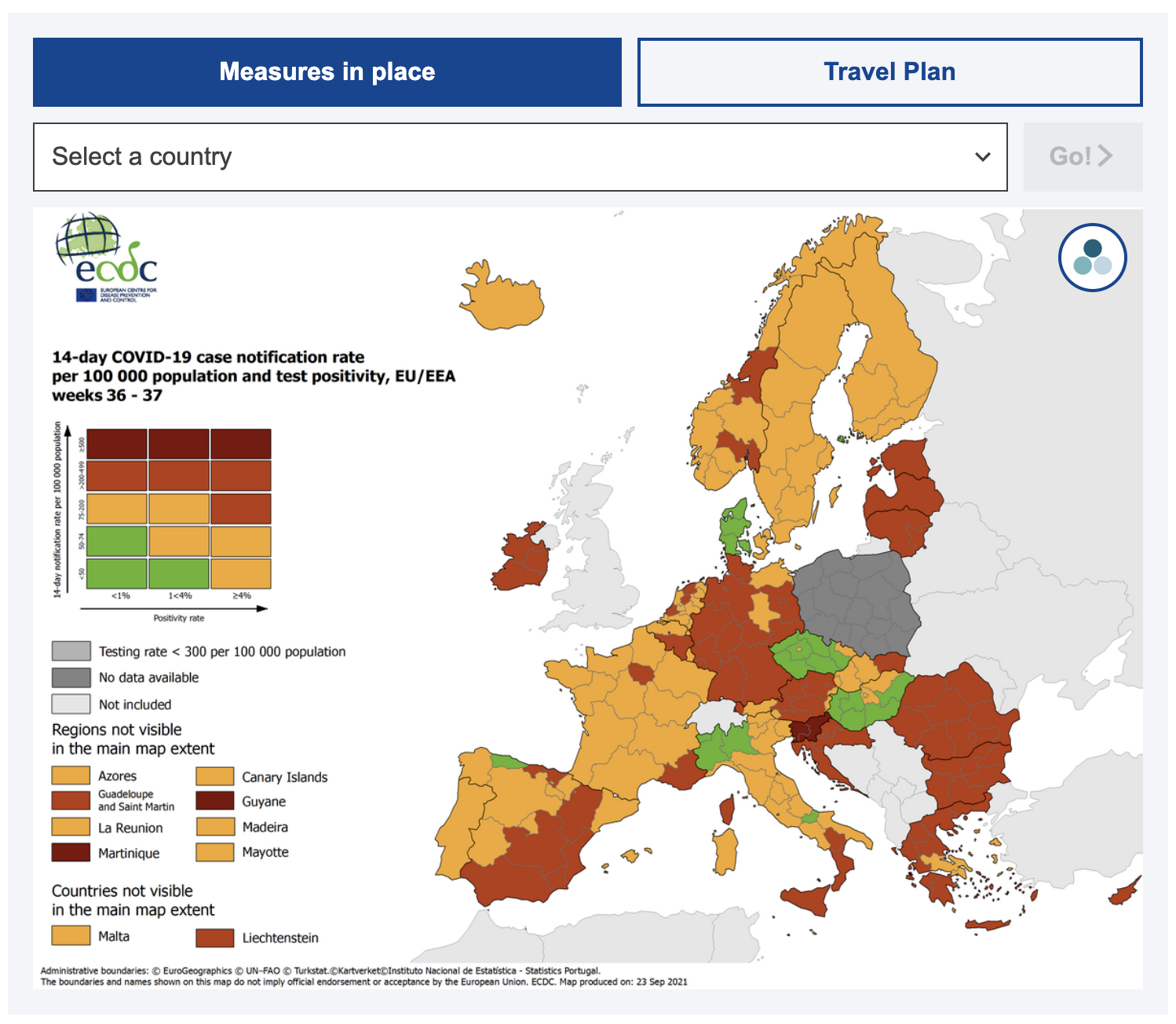 • Fill out the necessary documents. For those arriving in Italy (and not just Italy) from abroad, according to Health Ministry, it's mandatory to fill out the digital Passenger Locator Form, or dPLF.
• Get organised with personal protective equipment. Before leaving, remember to pack your surgical or FPP2 face masks. These are the best ones to use in enclosed places, even if they're perfectly ventilated like airports and aeroplanes. When it comes to the now inseparable hand sanitiser, don't forget about the rule of one litre on board: you can carry liquids, gels or nebulisers in your hand baggage as long as they do not exceed 100 ml per bottle and a total of one litre.
• Travel with peace of mind. Nowadays, having travel insurance is necessary in order to travel completely safely and with Europ Assistance Italia you can protect your holiday from any setbacks.
With Air Dolomiti, you can add one of the following travel insurance policies to your travel plans:
The Air Dolomiti Multirisk insurance policy for complete trip protection. This policy includes a refund if you cancel your trip, healthcare at your destination for any illnesses or accidents with a possible early return and coverage of related medical expenses. This insurance policy also covers any damage to property or a delay in returning your luggage. All this for less than €30. An all-round service.
The Cancellation Insurance Policy is a less comprehensive but very convenient choice. For less than €20, this policy covers any cancellation fees up to €1000 per ticket.
Travelling again safely is possible and we've been well-equipped for a while now. What about you… are you ready to start packing your suitcase?