In our section dedicated to great historical figures in the world of aviation, this time it's the turn of Charles Lindbergh, a real rockstar for those who are passionate about aeroplanes.
Have you ever been awake, attentive and focused on doing something extremely demanding for 33 hours and 32 minutes on the trot? That's exactly what Charles Lindbergh did and that's how he earnt his place in the history books.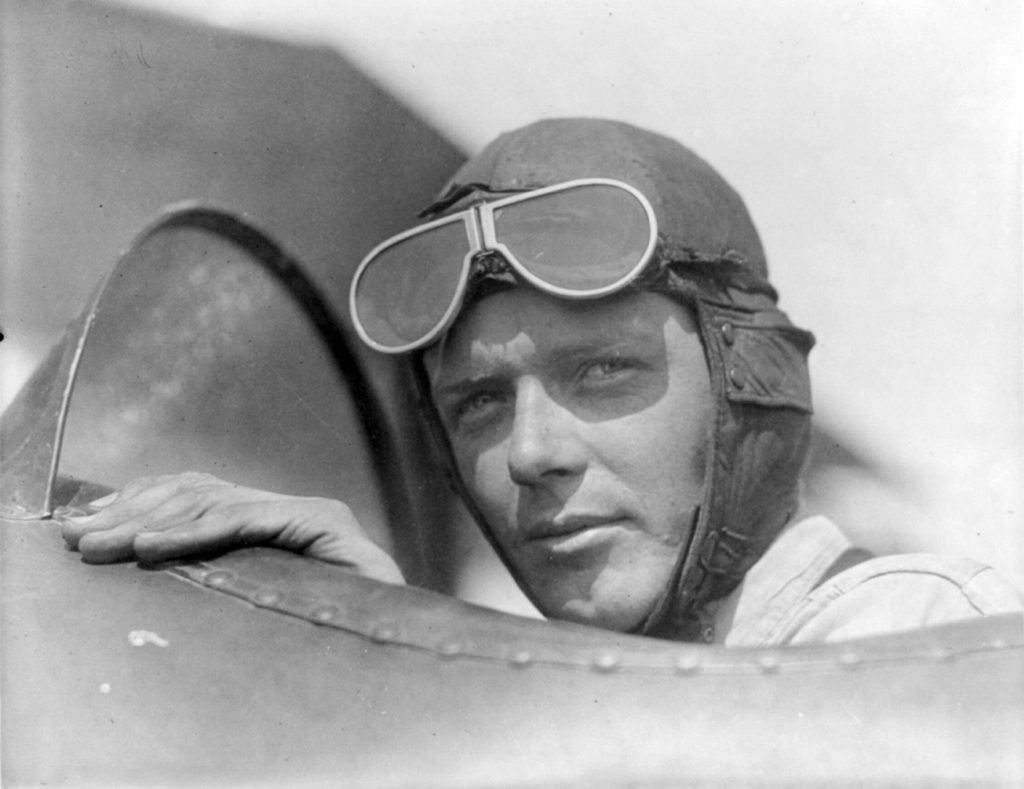 On 20th May 1927, when he was just twenty-five years old, Lindbergh made the first non-stop flight over the Atlantic Ocean. The pilot took off at 7.52 am from Roosevelt Field airport near New York and landed the following day at 10 pm at Le Bourget in Paris, completing the incredible flight in the company of just a coffee flask aboard the Spirit of St. Louis, a single-engine high-wing monoplane designed by Ryan Airlines.
He achieved a lot of recognition for this extraordinary venture, including "Man of the Year" from TIME Magazine, the Distinguished Flying Cross awarded by the 30th President of the United States, John Calvin Coolidge Jr. and the Legion of Honour from the French government. His story thrilled people the world over and represented a landmark in aviation, making possible what humans could only have dreamt of before him.
Just five years after his moment of glory, Lindbergh's name was once again in the news, but this time it was unfortunately connected to a tragic event. One of the famous aviator's sons, little Charles Augustus Jr., was kidnapped and found dead near the family's country house, having been the victim of a former inmate who was eventually sentenced to execution by electric chair three years later. This event caused a major stir and was a source of inspiration for Murder on the Orient Express, one of Agatha Christie's most successful books.
One last curiosity for our avgeeks: did you know that, after Lindbergh himself donated it to the Smithsonian Institution, the Spirit of St. Louis was taken to the National Air and Space Museum in Washington, where it is on display with the largest collection of aeroplanes and spaceships in the world? Have you ever been lucky enough to pay a visit?