Italy is an extraordinary country. Venice is unique in the world with its lagoon and its gondolas, Florence is the ultimate home to the arts, the South has a crystal-clear sea and the sky is always blue. And don't get me started on the islands…
And then there's Bologna! The capital city of the Emilia-Romagna Region is an absolute bundle of whatever good, honest and happily epicurean belongs to the Bel Paese (the Beautiful Country).
Choose Bologna as the destination for your next trip to Italy and follow our suggestions by reading our Alternative Guide. We've created a collection of itineraries for those who love to see the real essence of the places they visit off the beaten track of traditional tours, but without missing the must-see sights of each city.
In this article we suggest an overview of places you simply can't miss in Bologna:
Tamburini – ancient Bolognese delicatessen. The city's historic delicatessen in which tortellini have been the jewel in the crown since 1932. In the middle of the area that used to house a market, the shop is now surrounded by bistrots, wine bars and trendy cafés, but it still manages to hold onto its retro charm.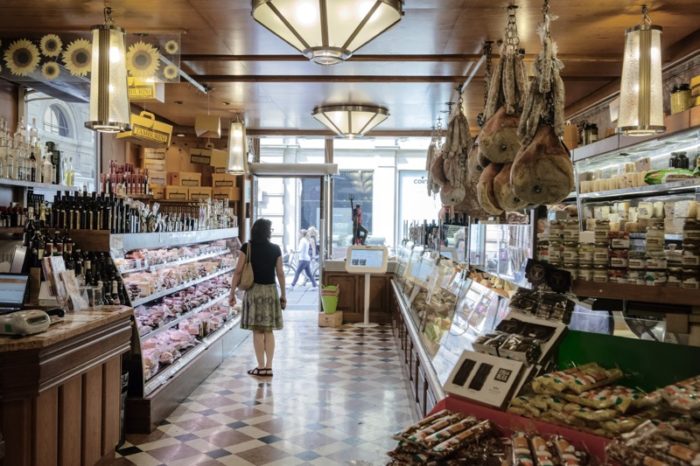 L'Inde le Palais. More like a temple of style rather than a shop, with its sumptuous windows and luxury brands. The context is more than evocative, with the Medieval district acting as a magnet for urban fashionistas.
Museo Internazionale e Biblioteca della Musica (International Music Museum and Library). The museum sits inside the beautiful Palazzo Sanguinetti and celebrates the relationship between Bologna and music. For the passionate or curious, it's worth getting lost among the portraits, very rare instruments and scores by the greatest composers of all time, such as Vivaldi, Bach, Mozart, Farinelli, etc…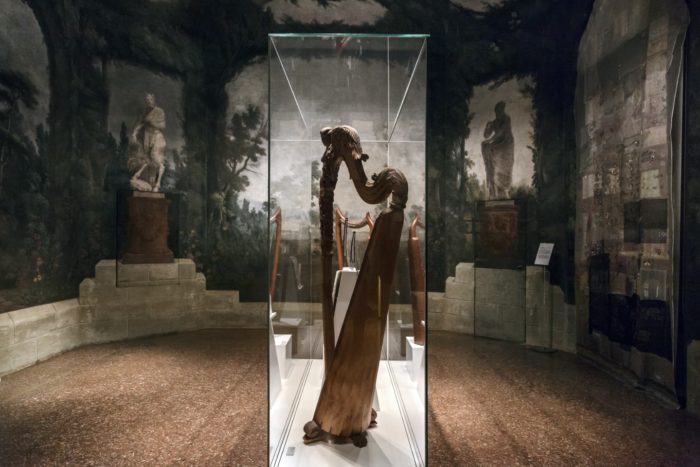 Museo del Flipper (Pinball Museum). This museum is a real gem, as well as a way to venture into one of the city's liveliest neighbourhoods, known as Bolognina. With more than 400 restored and perfectly conserved vintage tables and a collection of videogames, you can feel like a teenager for a few hours!
Da Gino. Forget about hipster beards and moustaches and get back into shape at this historical barber's shop dating back to 1944. Located in one of the most beautiful squares in Bologna, not far from the Two Towers (Torri degli Asinelli and Garisenda) you'll find Piazza Santo Stefano, known as the Square of the Seven Churches thanks to the unique structure of its Basilica.
Parco dei Gessi e dei Calanchi dell'Abbadessa. Just outside the city, the park is well worth a few hours of your stay. Among streams, caves and lunar scenery, this park in the Bolognese hills organises visits for speleologists, hikers and for those who love to walk. Don't miss it in the springtime!Bologna is all of this and even more. Much, much more. The proof is in the pudding: Alternative Guide – Bologna.