The 8th of March is a chance to do what we should do every day. It's a chance to remember the social conquests, the political and economic struggles, and the process of empowerment of which women have been and still are protagonists.
To answer what sounds like one of those tricky questions on a television quiz show, International Women's Day has been celebrated since 8th March 1910.
Here's the story.
It was an intense historical period: the first Olympics of the modern era, the Belle Époque, the First World War… For women, it was also the gateway to conquering a place in history, sport and life.
Raymonde de Laroche was not the first woman to travel on an aeroplane (in 1908, Mademoiselle Van Pottelsberghe had been the first female passenger), nor was she the first woman to fly an aeroplane (that was artist and aviator Thérèse Peltier, again in 1908), but it was de Laroche who wanted recognition by making it official, dotting the i's and crossing the t's of her enterprise.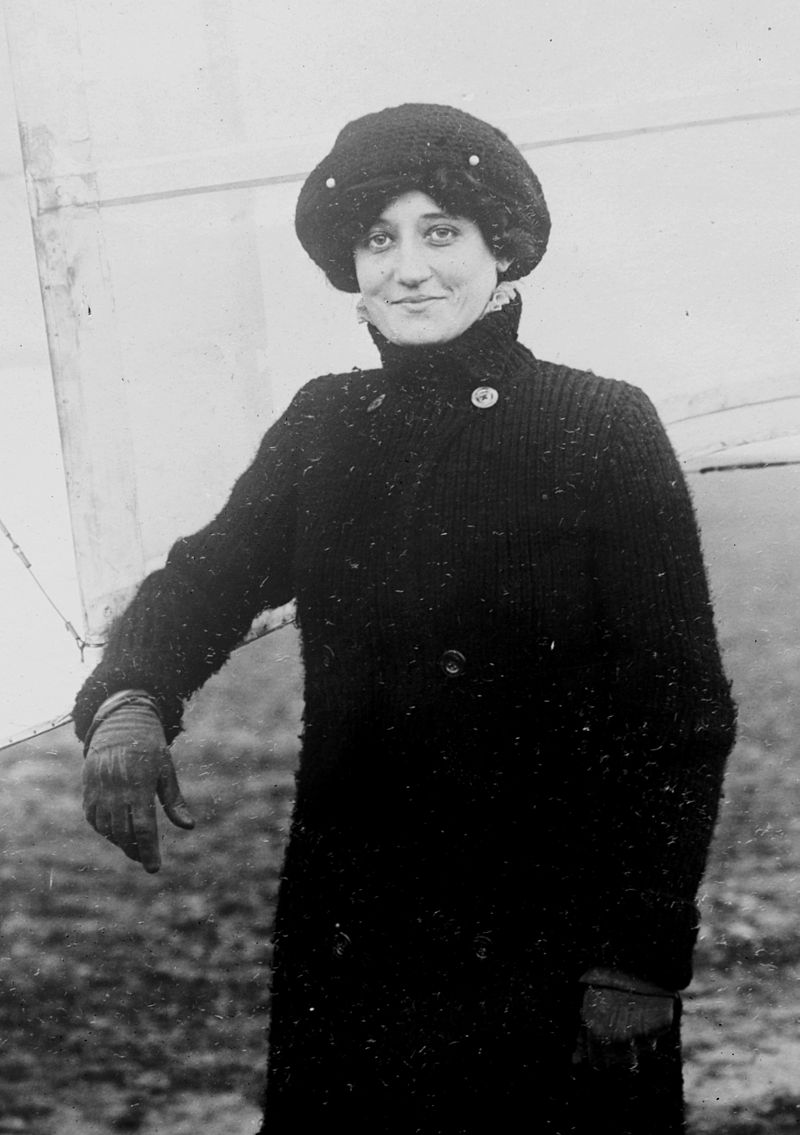 And that's how Raymonde de Laroche entered history on 8th March 1910, becoming the first woman to obtain an aeroplane pilot's licence. Hers was the 36th licence issued by the FAI – Fédération Aéronautique Internationale (International Aeronautical Federation).
After a few months of occupying the sole seat in the only single-seater aeroplane available at the time, while her instructor Charles Voisin assisted her from the ground, the story of women in aviation had finally begun. During the First World War, female pilots were forbidden from flying (perhaps assuming it was too dangerous for them?) but this did not stop de Laroche, who served France as a driver for the army in continuous relay between the front and the rear, heedless of enemy fire.
In 1919, when the war ended, she was allowed to return to the skies, this time on board planes much more advanced than those of the pre-war period. Her record-breaking streak was not over; on board a small Caudron G.3 biplane, she quickly began to specialise in high-altitude flights and on 17th June 1919 she beat the women's record at an altitude of 3,922 metres (12,869 feet). This first record was broken shortly after by American aviator Ruth Law, who reached 4,270 metres… a close shave.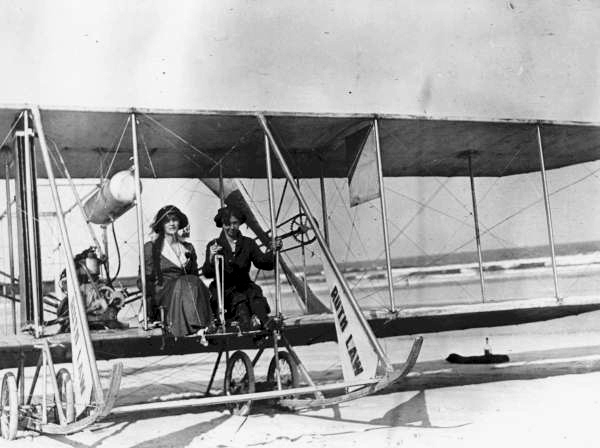 But Raymonde didn't give up: she regained primacy by going up to 4,785 metres (15,700 feet) above sea level, also setting the record for the longest female flight with a distance of 323 km (201 miles).
Nothing can stop a woman when she sets herself a goal.
Happy 8th March to all the dreamers out there, especially those women who not only have their heads in the clouds, but also their feet.