Cinema doesn't give air travel a good rep, let's face it: disasters, accidents, emergency landings…. but there are some exceptions.
For the parents among you, 'Planes' may spring to mind (you're so busted!), but if you want to stick to realistic movies, let's start with 'Up in the Air', a Jason Reitman film starring George Clooney.
The film centres on the life of someone who is much more than a frequent flyer: Ryan Bingham has shaped his life so that he can spend as much time up in the air as possible. He has a very clear objective to earn 10 million air miles in order to be able to fly in the cockpit with the pilot.
We don't want to spoil the film, but – moral issues aside – Ryan dispenses pearls of wisdom that could save even the most frequent travellers.
#Luggage
Ryan watches Natalie arrive at the airport with a suitcase to check-in. Just moments later, he has already convinced her to buy a carry-on suitcase:
– "You know how much time you lose by checking in? 35 minutes a flight. I travel 270 days a year. That's 157 hours. That makes 7 days. You're willing to throw away an entire week on that?"
So, first thing's first: travel as light as possible. Do you really need that fifth pair of shoes?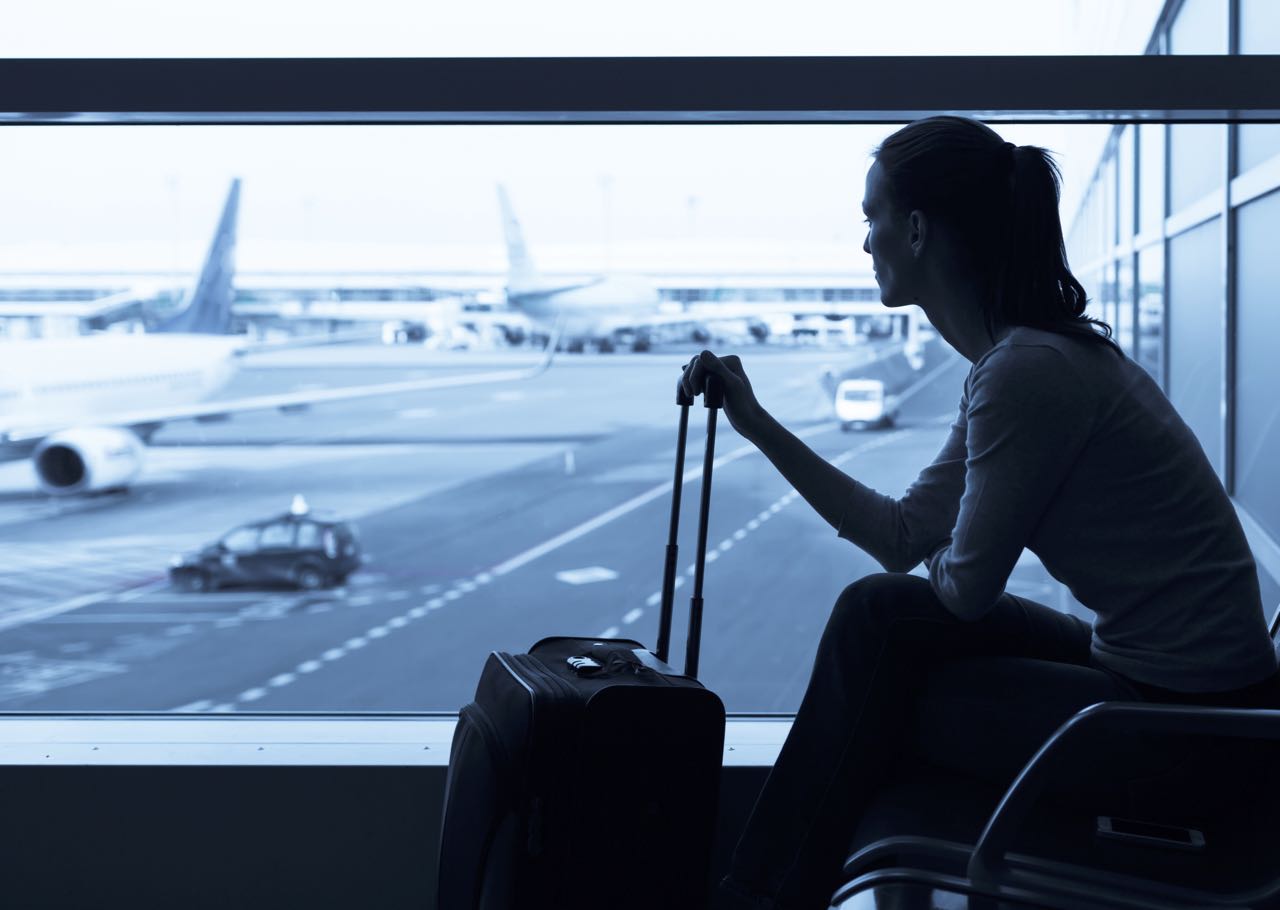 #Security check
Travelling is a mind-opening experience, but it also confirms some clichés…
Ryan finds it easy to pick the fastest queue at security.
"Never get behind people travelling with infants! I've never seen a stroller collapse in less than 20 minutes. Old people are worse. Their bodies are littered with hidden metal and they never seem to appreciate how little time they have left. And what about them? Randomly selected for additional screening… Bingo, Asians. They pack light, travel efficiently, and they have a thing for slip on shoes. Gotta love 'em."
Racist? Cynical? Well, yes and no, but let's cherry pick the best of his advice: always queue behind people wearing slip-on shoes.
#Survival
Ryan confesses; "All the things you probably hate about traveling – the recycled air, the artificial lighting, the digital juice dispensers, the cheap sushi – are warm reminders that I'm home.".
His perspective may be a little extreme, but airport life does indeed have some pleasant aspects: after all, you're about to depart, and there's nothing better than travelling… right?