Bio. Vegan. Organic. Cruelty-free.
The second decade of the 21st century has seen an undeniable return to natural products, old wives' remedies and everything that is free (or almost free) of chemicals harmful to the body.
When you're travelling, too, you can put together a full set of products compatible with your personal demands and also with airport controls, giving a nod to Mother Nature by opting for responsible and sustainable consumption.
HYDRATION REMINDER. A small electronic device placed on your bottle of water or natural infusion (bought or filled up after security controls!) reminding you when it's time to drink and keeping you perfectly hydrated, especially when you're exposed to air conditioning, temperature drops or atmospheric pressure. They come in all kinds, shapes and colours… A must have!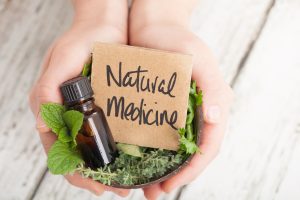 GINGER. Strange, but true. This root has countless beneficial properties and can be your main supporter against motion sickness. Ginger, with its strong and pleasant taste, is a very powerful remedy against nausea as it "distracts" the brain from feeling sick when travelling. Depending on what you prefer, you can have it in the form of dietary supplements, infusion sachets or small ginger shots…
WIPES. Today many travel products, including completely organic ones, are available in wipe format, making them convenient and a good way to avoid worrying about restrictions on the liquids you can transport in your hand luggage. Here are a few tips: citrus makeup removers, teeth refreshing wipes, geranium lotion against bug bites, hand sanitiser for adults and children and coconut moisturising sheets for delicate skin.
ARNICA MONTANA. Also known as wolf's bane, this plant is one of the queens of medicinal herbs. Found at high altitudes with yellow flowers similar to daisies, it can be miraculous when travelling. In the form of homeopathic granules, topical gel or oil, arnica can be used to treat rheumatism, neck pain, muscle tension and contraction.
CRUELTY-FREE. Products not tested on animals, which since March 2013 have been the only products legal in Europe. The "Not Tested on Animals" Standard (eceae.org) also relates to finished products and individual ingredients. Unfortunately, some large multinationals are still testing on animals in countries that don't fall within the Standard. You can check if the product you're carrying is covered by the Standard on the CRUELFREEKITTY website.
One final tip (which might sound redundant for our avid blog readers!): if you're travelling with hand luggage only, make sure you choose packs containing liquids that do not exceed 100 ml.