A pre-dinner drink and snacks, or aperitivo, is an essential ritual in Italy, so it's important to choose somewhere with the right combination of comfort and creativity for an unforgettable experience. But how do you go about finding that perfect place? Here are some useful tips if you want to enjoy a cool aperitivo in some of the major Italian cities, such as Florence, Milan, Verona, Bologna and Venice.
Aperitivo in Florence
Florence is the cradle of the Renaissance and a city that enchants visitors with its beautiful architecture and the fashion in its shops. But where are the best places to go for aperitivo in the city centre? Murales Bistrò, located near Piazza Santa Croce, one of the most fascinating squares in Florence, is an urban chic venue. Underground elements such as the murals on the walls blend perfectly with the care taken to prepare the dishes on offer. Treat yourself first to a cool aperitivo and then to an unforgettable dinner. For lovers of design and flowers, La Ménagère is a concept restaurant located a stone's throw from the Cathedral of Santa Maria del Fiore. In addition to offering a great selection of cocktails, you can also discover all the souls that make up this space measuring over 1500 square metres (16,000 square foot). A delight for the eyes, the spirit and the palate!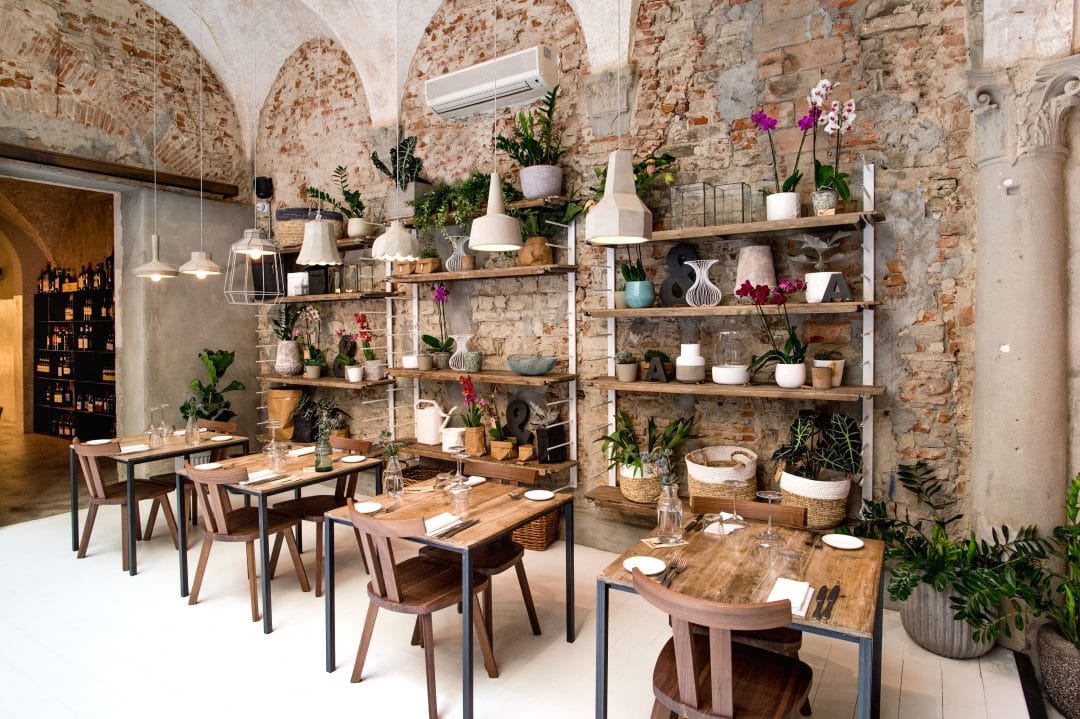 Aperitivo in Milan
Milan offers a huge selection of places to pamper yourself with a cool aperitivo, but today we want to tell you about two in particular: the Deus Cafe and the Madama Hostel & Bistrot. The first is located between the Isola and Zara districts and features vintage-inspired furnishings, combining the world of motoring, fashion and good food. You can enjoy an excellent cocktail, accompanied by a gourmet hamburger should your heart desire, in the beautiful courtyard, among vintage motorcycles and hipster atmosphere. In the Porta Romana area, you'll find the Madama Hostel & Bistrot, which is the perfect destination for lovers of urban art, housing many works by famous street artists. As well as enjoying a cool aperitivo, you can also relax with live music concerts.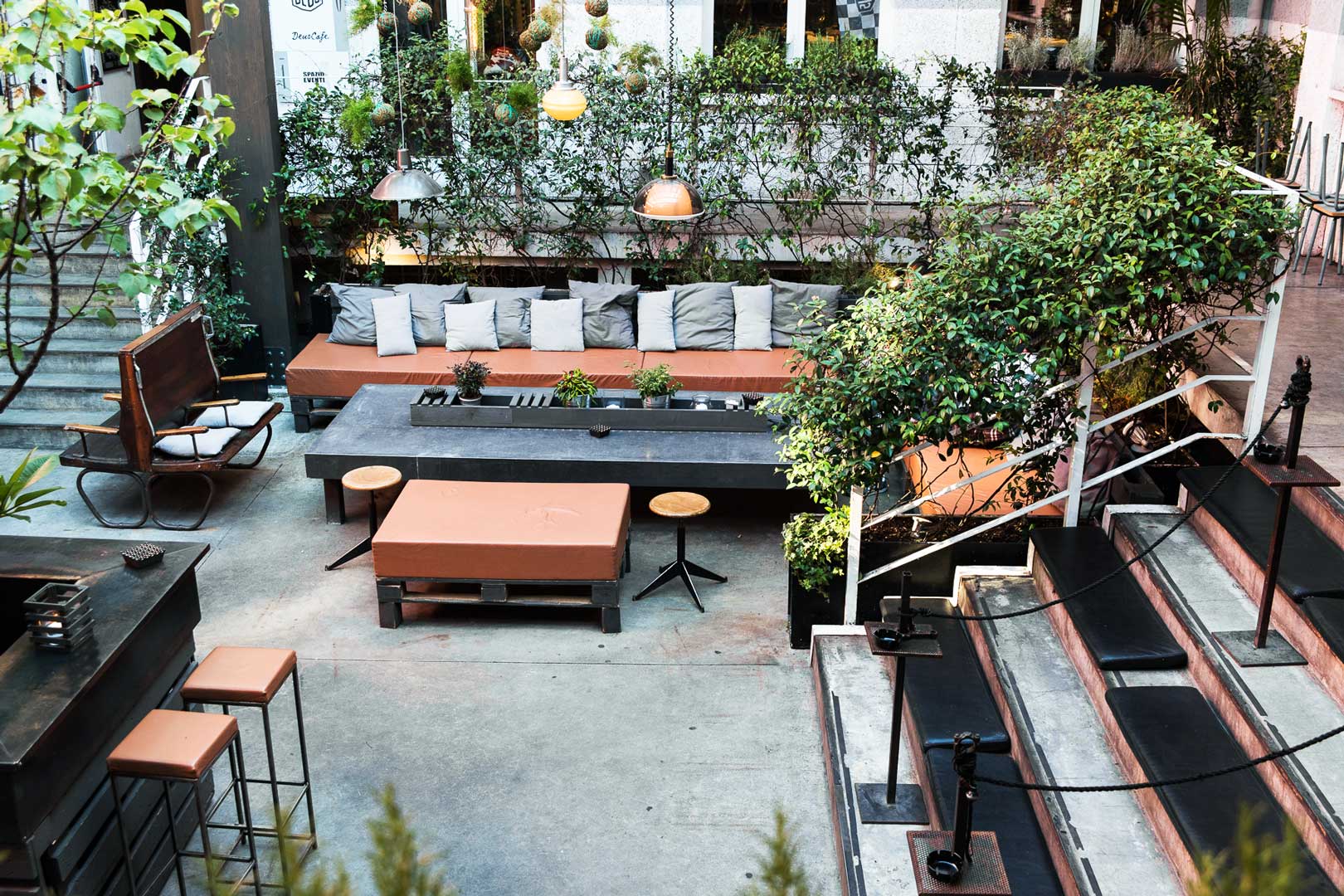 Aperitivo in Verona
Verona doesn't just have a romantic soul, but also a rocker soul: Mister Martini is a hipster venue very popular among trendy bikers. The perfect place to enjoy your drink in a different setting to usual. If you prefer a more intimate atmosphere, The Soda Jerk is an elegant lounge with a wide selection of cocktails for you to savour. This restaurant is inspired by American soda bars and the cocktail list is very well thought out, offering a reinterpretation of the great classics, always with spectacular presentation.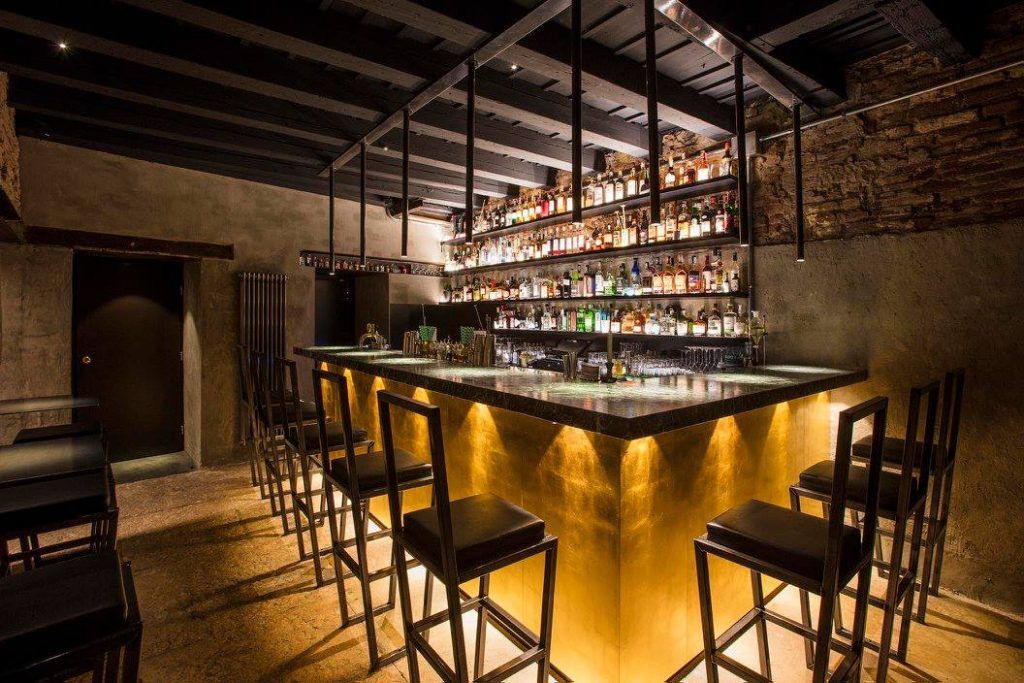 Aperitivo in Bologna
Bologna is the city of arcades, tortellini in broth and sharing, which explains why there's no shortage of places perfectly suited to enjoying aperitivo with friends. Among those most frequented is Sartoria Gastronomica, which is found in the historic city centre, between Strada Maggiore and Via San Vitale. Care and quality are the strengths of this place. You can choose whether to sit inside, taking in the refined décor and intimate atmosphere, or outside surrounded by chairs, tables and a colourful touch of green. Another perfect place for a cool aperitivo is Le Stanze, which was created out of the private chapel of the Bentivoglio family, dating back to the mid-16th century. Surrounded by the original frescoes of the time, marvel at the remarkable selection of spirits and Italian and international liquors.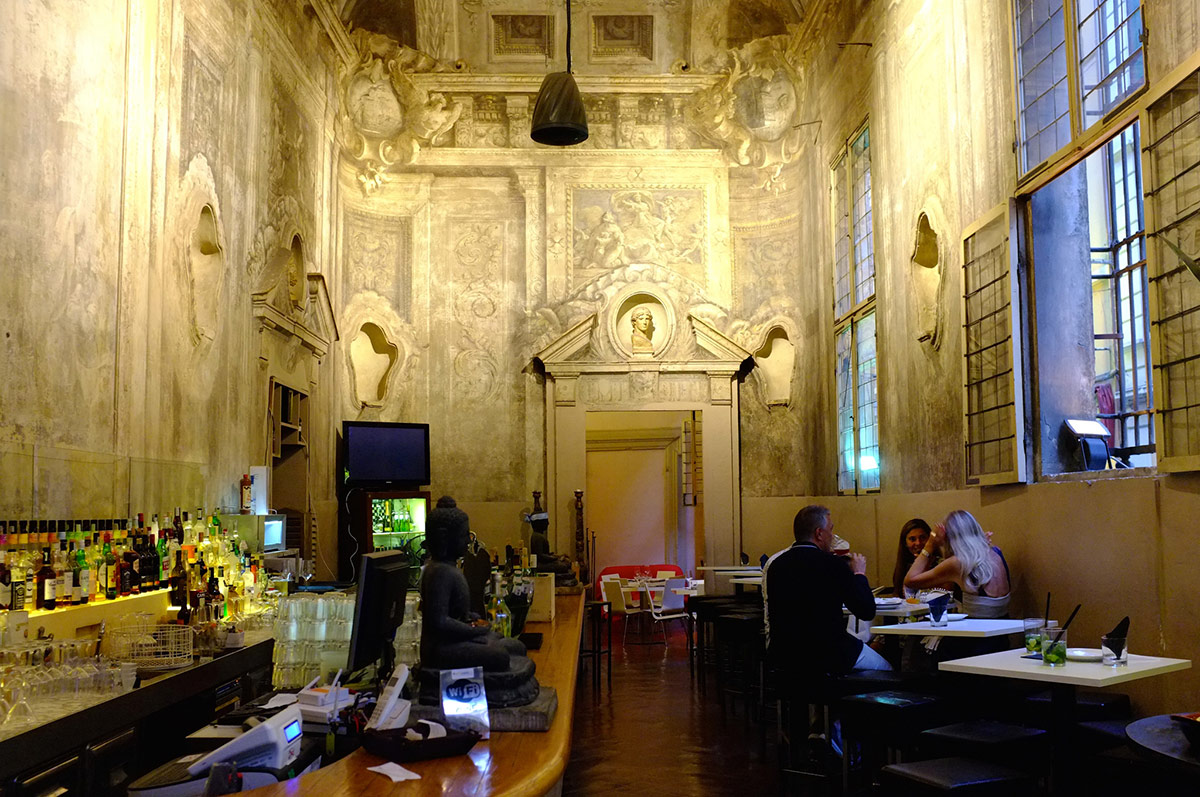 Aperitivo in Venice
Venice is the city of art and romance par excellence. Among the many perfect places for a cool aperitivo is Il Mercante, located near the Frari Church. This unusual cocktail bar was set up with the aim of creating new experiences for guests to enjoy. Through the cocktails, prepared by expert bartenders, you can retrace the journey that Portuguese explorer Magellan made about 500 years ago. Finally, in Calle Vallaresso, you'll find another timeless place not to be missed: Harry's Bar. In 1948 Bellini made his name in this famous bar and internationally renowned author Ernest Hemingway is known to have spent entire days here. The philosophy of the owner, Mr Cipriani, is to give everyone the most authentic welcome. Try the spritz; one of the best in the city!