Reading Time:
3
minutes
Some books change their meaning every time you read them again.
Depending on which phase of our lives we're in, some stories adapt chameleon-like to our different ways of being, with new ideas jumping out from the lines of the exact same pages.
Bologna is just like one of those books.
Bologna at age 20
Welcome to the university city par excellence. The University of Bologna is considered to be the oldest in the world. Founded in 1088, with its 32 departments, it is still a jewel in the Italian academic system today.
Thanks to its thriving university, Bologna is a young city that is full of initiatives and is constantly changing.
The atmosphere you can feel in the area called Bolognina is a perfect example. The former working-class Northern neighbourhood is a multicultural haven, alive with creative energy and fun. You can get a real taste of this welcoming and light-hearted city from popular hangouts like a delicious Eritrean restaurant, an old wine shop or an underground music club.
If you are twenty (or you want to feel like you're twenty, why not?), the address to head for is Via del Pratello. This narrow street in the heart of the historical centre was once known for 'shady deals' and 'unsavoury' people. It's easy to understand how it turned into a fascinating bohemian place, full of cosy little bars where you can enjoy a good drink and listen to live music.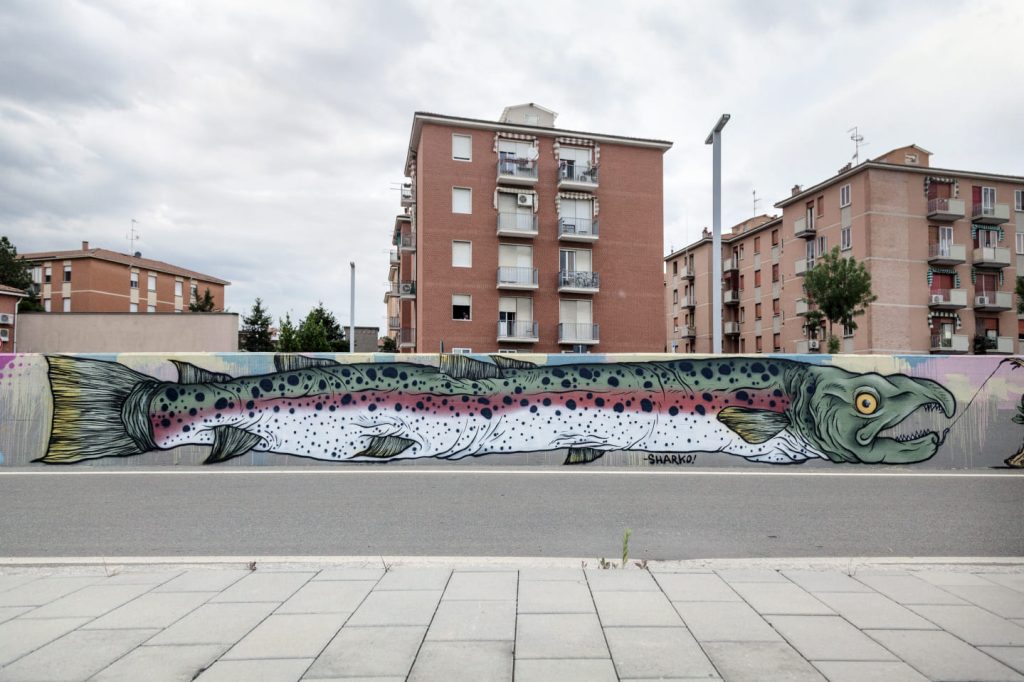 Bologna at age 30/40
Brimming with energy, joy and good food, Bologna is the ideal destination for those who love the pleasures in life. Forget about the trendy restaurants recommended by your hotel. Lose yourself among the alleys of what's left of the ancient Marchè ed Mèż, near Piazza Maggiore. Whichever delicatessen, artisanal pasta shop or old tavern you choose, it's sure to give you a culinary experience you'll never forget.
You can even buy takeaway and enjoy it at the Giardini Margherita (making sure you don't leave any rubbish behind!), located just a short walk from the centre, between Porta Castiglione and Porta Santo Stefano. Check the events programme of the Le Serre cultural centre, a former abandoned space in the heart of the gardens which now hosts co-working offices, festivals, shows and innovation think-tanks.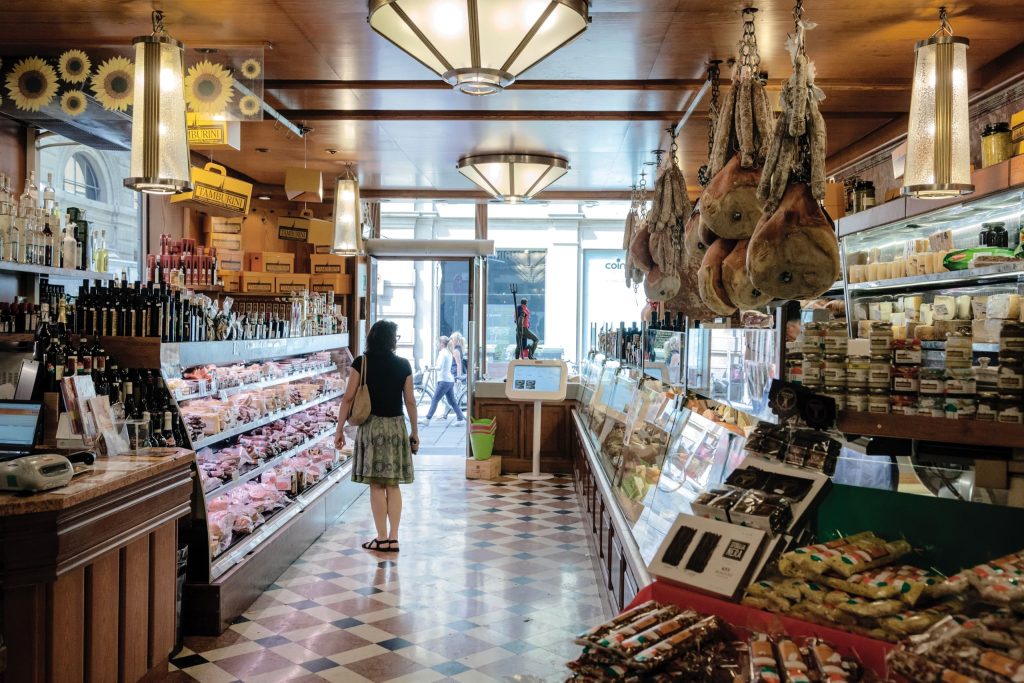 Bologna at age 50
The capital city of Emilia Romagna can be entirely visited by bike.
Many people from Bologna choose to get around by bike. Therefore, the city is well organised with an urban cycling network covering about 200 km.
You can rent one of the many bikes provided by the municipality or the numerous private bike rental companies and venture into the city centre to discover the seven churches, the Basilica of Saint Petronio, the towers, the many beautiful squares and the medieval buildings.
If cycling is your thing, we recommend you head out of the city and take one of the paths that lead to the Sanctuary of Saint Luca (on Komoot you can find several routes divided into difficulty levels). The 666 porticos of this majestic sanctuary were recently declared a UNESCO World Heritage site.
Bologna over 60
Opt to walk Bologna. It's a small city, full of architectural and artistic treasures just waiting to be discovered in the streets of the historic centre.
Over an area of 54 square miles (140 km2), there are 23.6 miles (38 km) of porticos (33 miles (53 km) if we include the ones outside) that have been covering pedestrians' heads since the Middle Ages, making Bologna a city designed for humans that is virtually unique in the world.
When you've had enough of walking, do whatever appeals the most from the above paragraphs. After all, age is only a state of mind! And, with a bit of luck, you'll find a small club with rock music from the '70s in Via del Pratello.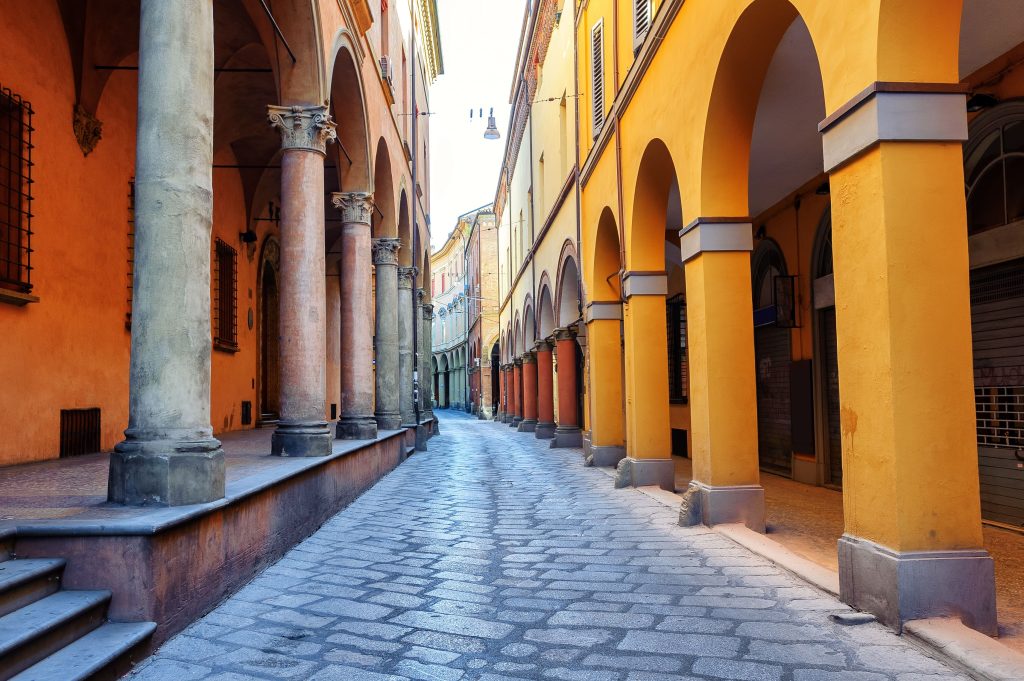 In no way do we mean to imply that there are right or wrong activities based on your age. We just want to offer to you a variety of options for this simply unmissable destination (which can easily be reached by aeroplane).
Bologna never ceases to amaze.