A hotel isn't just a place to rest your weary head, but a safe haven when you're away from home. Which is why it's important to choose it with the utmost care. The Stravagante Hostel in Verona is one of the most fascinating hotels in Italy. Having had its doors open since July 2018, this place offers the perfect combination of art and social conscience. Fully accessible to all, even people with reduced mobility, this hostel is an inclusive place where art reigns supreme thanks to the RAME Project. Here's the story of this special place.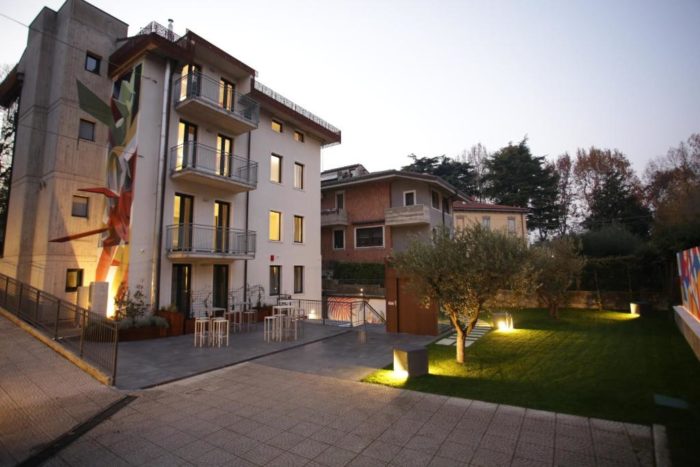 Stravagante Hostel Verona: the building
The Stravagante Hostel in Verona, located in the heart of the city, consists of 13 rooms, all equipped with home automation and perfect for hosting people with disabilities, ensuring that they enjoy their stay with no architectural barriers. This hotel has been designed to ensure guests have a truly unforgettable stay, with particular attention to the food on offer. Verona's social hostel also includes the Mangiabottoni tavern, where anyone can find refreshment, not just guests.
As well as being well-equipped, the building also houses wonderful works of art created by some of the biggest Italian street artists to have gained international renown. Some names include Andrea Crestani, aka Koes, LucaFont, Lucamaleonte and Manuel Di Rita, known as Peeta.
The Stravagante Hostel Verona art project
To understand the value given to art in this special place, we interviewed the staff of the Stravagante Hostel in Verona. Here's what they told us!
"For us it was very important to make the Stravagante Hostel unique in every way. In fact, it's one of the few places that really pursues social goals and so in the planning phase we decided to also make the hostel unique from an aesthetic point of view. We managed to get four internationally renowned Italian artists on board to make the atmosphere really special. One of the first artists who came to us, head of the RAME project, introduced us to the philosophy of street art and contributed to creating the project as you see it today.
We explained to the artists the context in which they would be working and they allowed themselves to be inspired to the fullest. This allowed them to express their art and really make an essential contribution. That's how this place was created; a melting pot between different cultures and a place for exchange and knowledge sharing. A place that's good for you in an environment aesthetically rich and full of meaning. A place that wants to leave a mark in the hearts of all those who pass through it. And so many people have decided to stay with us this year!"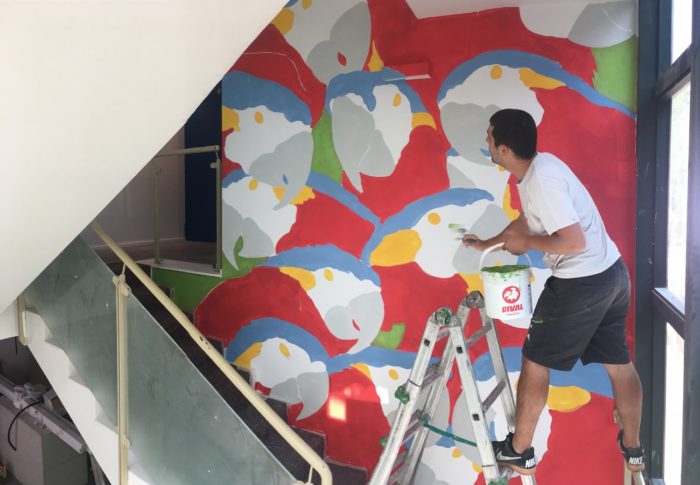 Stravagante Hostel Verona success
Stravagante Hostel, as its staff explained, is referred to as a 'social hostel' because it's managed by a social not-for-profit cooperative: L'Officina dell'Aias. For about 20 years, this Verona-based cooperative has been working with young people with disabilities, managing various facilities including day care centres and residential communities. Art and culture have always played a fundamental role for the cooperative, both in terms of therapeutic and cathartic value. In fact, together with the young people, the cooperative runs a contemporary art gallery, the Galleria Giustizia Vecchia.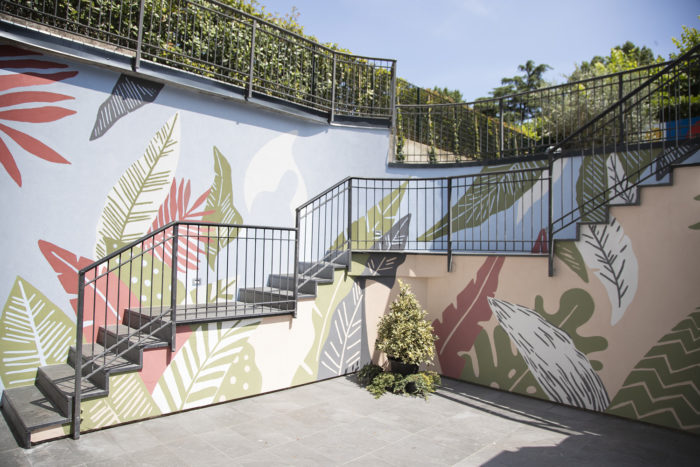 The Stravagante Hostel in Verona is to all intents and purposes a unique and special place and so many visitors have grasped and appreciated what's on offer here. When art and social enterprise come together, it can only lead to real treasures!