Reading Time:
2
minutes
If we going to set a fairy tale in Bavaria, it would have to be on magical Starnberg Lake.
Only 45 minutes from Munich by car (1 hour and 30 minutes by train or – the more comfortable option – by S-Bahn), Starnberg Lake attracts both visitors and locals.
Over the years, this mesmerising mirror of crystal-clear water has become an exclusive holiday destination for the rich and famous.
Starnberg Lake: Playground of the jet set
Starnberg Lake has gained a reputation as a high-end destination thanks to its prestigious history and ties with aristocracy.
As an exclusive and naturally unique location, this 56 km² body of water was a favourite retreat of King Ludwig II, Empress Sisi and the current royal family of Munich. The signs of nobility are reflected in the grandeur of the villas along the lake and on Rose Island (Roseninsel), where King Ludwig II had his retreat. Nestling against the backdrop of the meticulously maintained gardens are the small landing piers where we like to imagine Sisi and Franz returning from a boat trip.
Today the lake is the summer residence of famous personalities and celebrities such as musician Peter Maffay, entrepreneur and TV personality Carsten Maschmeyer, actress Veronica Ferres and former football player Michael Ballack (who played for Bayern Munich, then Chelsea and Bayer Leverkusen)… Hollywood actors can also be spotted holidaying there too!
A destination for everybody
As well as being a lavish paradise for VIPs, Starnberg offers a huge variety of tourist facilities to satisfy all needs. Accommodation ranges from luxury lakeside residences to small hotels immersed in leafy surroundings, many of which have splendid views over the lake to add an extra touch of magic to your stay.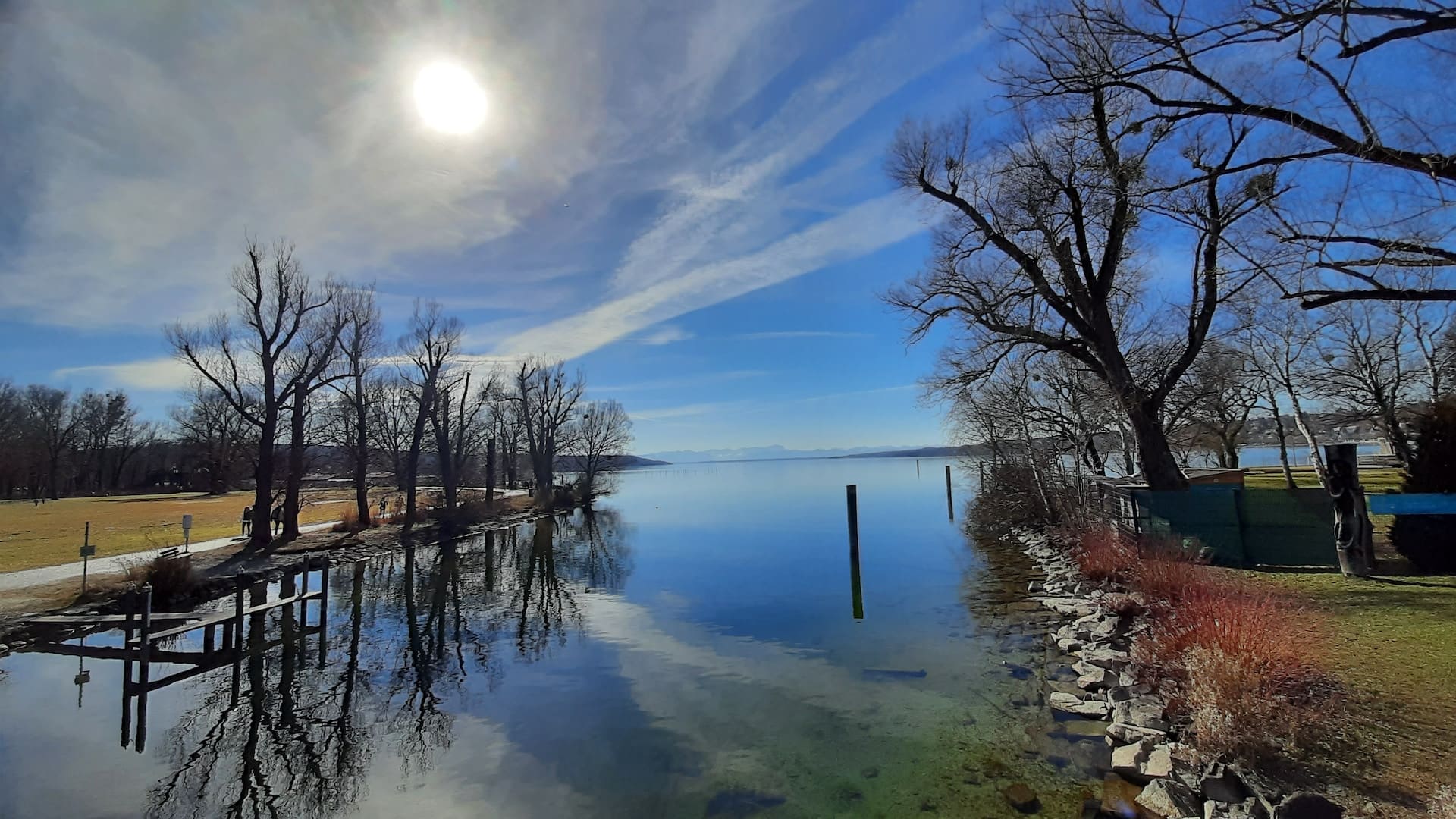 For art lovers, Buchheim Museum is the perfect place to admire the incredible Buchheim Collection, featuring pieces from the 'Die Brücke' artistic movement and works by some of the most important German artists of the twentieth century.
Strandbad Bernried
For those who love an active lifestyle, the lake offers plenty of options. You can go sailing and explore the idyllic surroundings or why not try your hand at fishing by Strandbad Bernried, which is perfectly equipped for entertaining visitors on the crystal-clear waters of the lake. There are also various water sports to choose from such as windsurfing and kayaking. The lush woods that surround the lake are perfect for taking strolls and excursions among the local flora and fauna.
Enjoy a dream holiday on Starnberg Lake, just 45 minutes from Munich.
__PRESENT
__PRESENT