Almost all of us have dreamt of flying at some point. During REM sleep, our unconscious shows our desires and wishes and offers us useful advice, somehow showing us the direction to follow. It's a difficult phenomenon to explain scientifically, but art is usually there to help us face the inexplicable.
Since ancient times, flying has been the ultimate recurring dream and desire of humankind. Many artists have been inspired to make flight the main theme of their work, from Leonardo Da Vinci to the Futurist Aeropittura (Aeropainting) in the 20th century.
Today, many painters, sculptors and performers depict their own versions of flight.
Anselm Kiefer, a German painter among the greatest figures in the contemporary art scene, is famous for his complex research and use of heterogeneous materials in his artwork. On his precious crumbled canvas, real metal propellers juxtapose in contrast with earth tones. His majestic war aeroplane art installation entitled For Louis-Ferdinand Céline: Voyage au bout de la nuit became a sensation at Copenhagen Contemporary in 2017.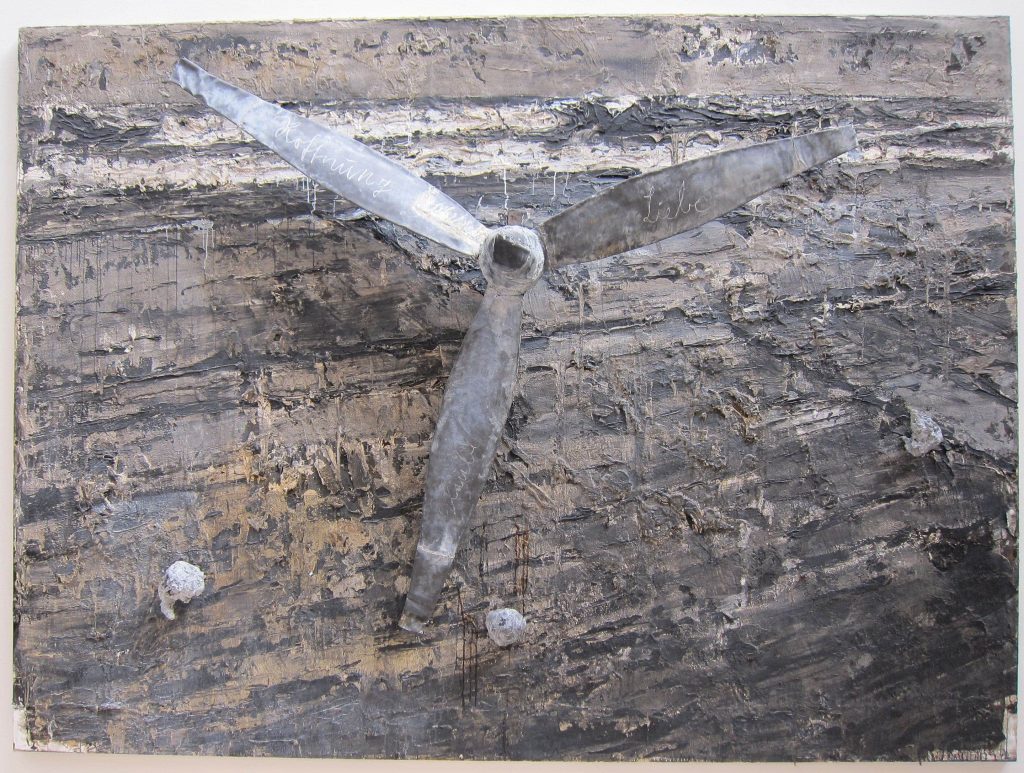 Fiona Banner, born in England in 1966, was shortlisted for the Turner Prize in 2002. She is known for having installed a shining RAF Jaguar in the middle of the Tate Britain. Banner uses war planes to reflect on war itself and on its devastating consequences. As a matter of fact, in the past she created a catalogue of every fighter plane in use by the British military and published a 1000-page book in which she describes six films on the Vietnam War frame-by-frame.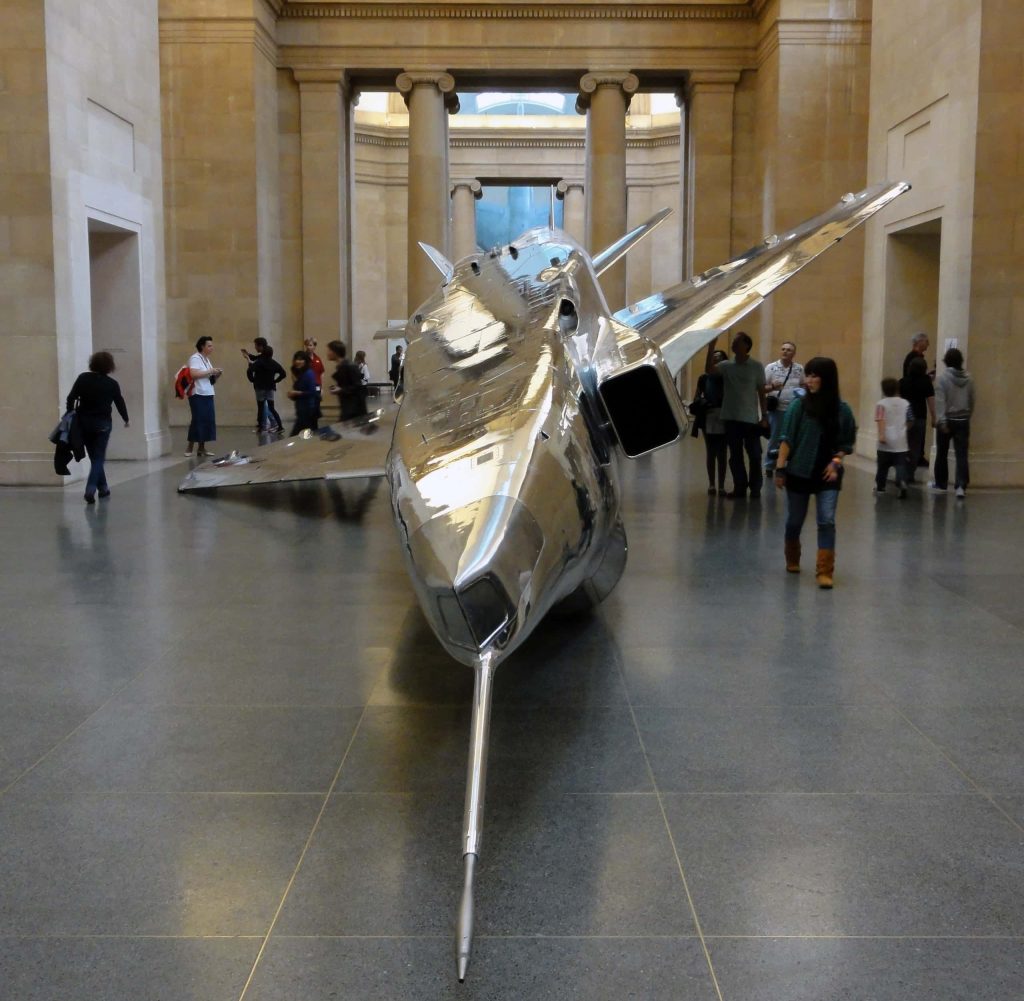 There's also the American artist, Amber Riley, who created an entire portion of an aircraft fuselage with LED-lit windows for the Saatchi Gallery, and versatile photographer and video maker Nina Katchadourian, who recreated famous Flemish paintings capturing herself in aeroplane toilets. In her series entitled Lavatory Self-Portraits in the Flemish Style, Katchadourian used toilet paper and napkins to recreate costumes and settings from the 15th century.
Wherever you are in the world, set aside a few hours of your time to art. You might find yourself in a dream world, much as you do during REM sleep. You might also learn something about flying…