They look at us with sad eyes as we take our luggage out. The thought of leaving them with somebody who doesn't know their routine is frustrating. Friends, parents, neighbours called in sick. All we can do is take them with us. No, it's not about children. We're talking about our four-legged friends.
Travelling with pets might sound complicated, but following some tips to keep them and people who surround us safe can make the challenge easier and even funny. Just choose an airline that allows pets…
WEIGHT: It's important to know the total weight of our dog, cat (even rabbit or hare!) including carrier. Booking in advance, pets whose weight doesn't exceed 8kg may be carried in the aircraft cabin!
FULFIL REQUIREMENTS: Learn all about the required documents when travelling with your pet. Passport is essential. Provided by your veterinarian, it includes vaccinations, microchip or tattoo. Each country has different pet policies: you should be informed in order to avoid quarantine.
CLIMATE: Marine, alpine, urban? Our small friends can't express whether they're warm or cold, so you better ask your veterinarian about how they'll react to a different climate.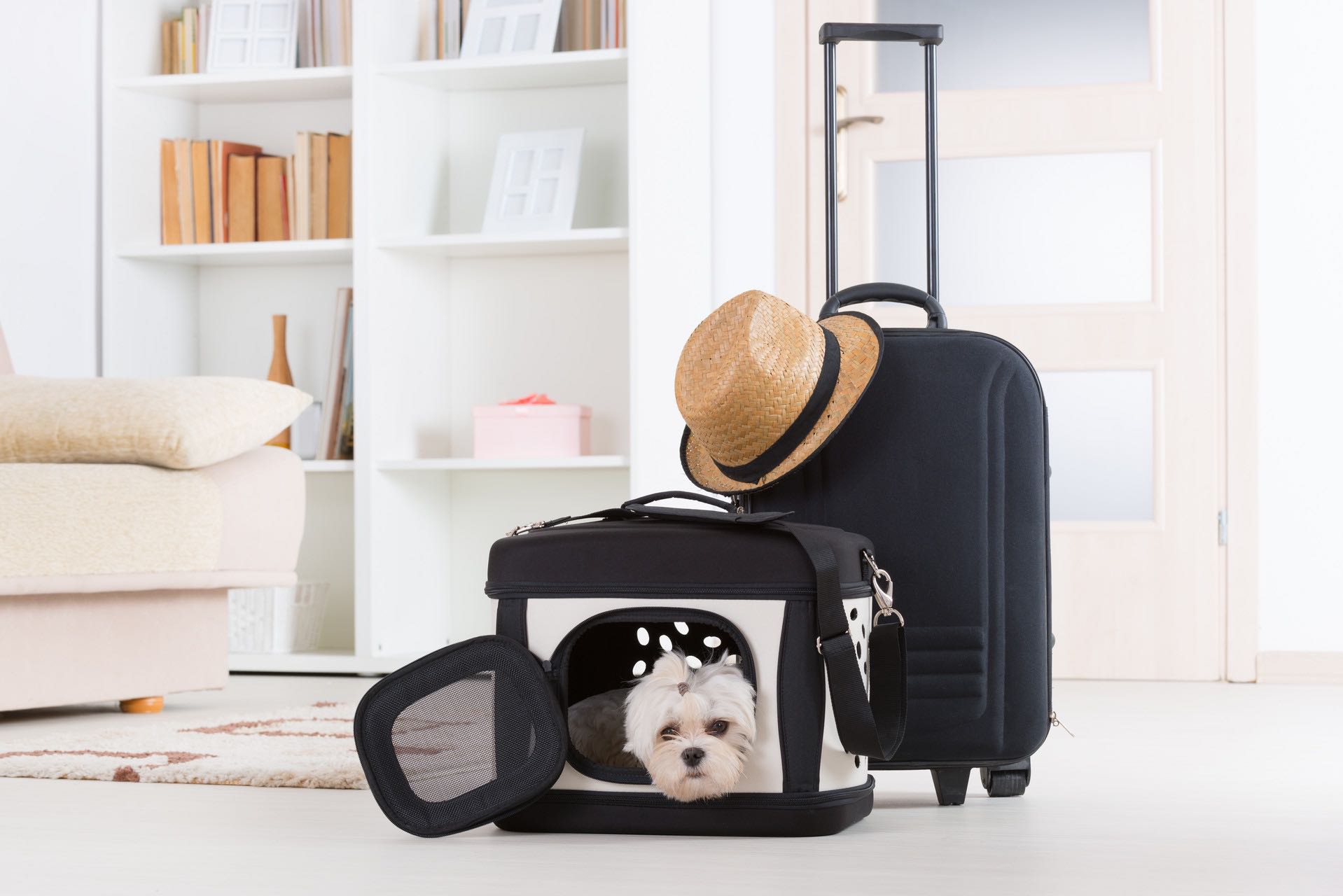 PLAN B: Once on holiday, you might find public places where pets aren't allowed (restaurants, museums, theatres). You should always have an option: outdoor routes, parks, shopping malls and beaches will welcome them for sure!
P.S: In case of guide dogs, leading blind, deaf or people who need assistance, rules may change.