The next time you're at the airport, look around you and then tell us: don't you think the world desperately needs this post?
And we're not just talking about strangers; everyone has found themselves travelling with some friend or other who just doesn't know the most basic rules of aerial survival (don't lie, I'm sure you already have at least two names in mind).
So, let's make a deal: we'll be concise and you'll send this blog post to your most inexperienced friends. Okay?
Go!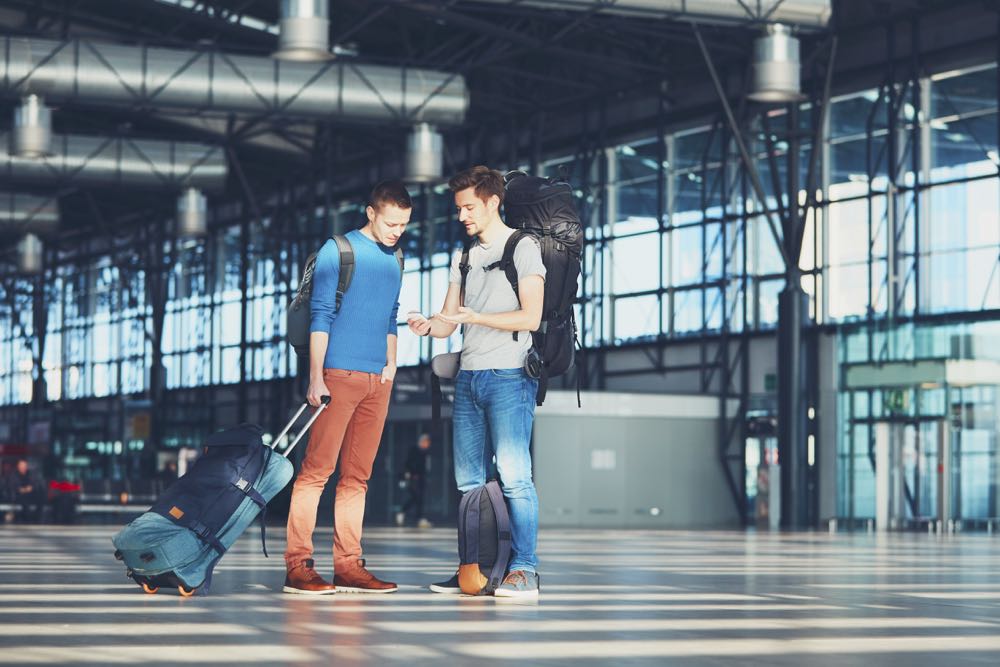 – LOCATION LOCATION LOCATION: remember, booking a flight is the first step to starting the journey. So why not start off on the right foot? In fact, in the right seat. Although everyone has their own preference between window and aisle, legroom is really one of the things that marks the difference between a good flight and a hellish experience.
– COMFORTABLE CLOTHES: if your holiday starts when you make your first booking, your flight starts when you choose what to wear to go to the airport. Tattoo it onto the back of the hand that you use to open your wardrobe and drawers: don't show off, it's not a catwalk.
Special warning for shoes: no 6-inch heels, no shoes with extravagant laces, no straps, no bands, no slipknots. Those shoes belong in your suitcase.
– KEYWORD: LIGHT. It's a well-known fact that lightweight goes hand-in-hand with speed…and speed doesn't hurt, especially at an airport. If you realise, however, that you can't fit everything in your carry-on bag, you can easily book in an item of hold luggage. The moral of the story is pack your suitcases at least a day before you leave, so you don't pay more when you could pay less!
– LIFE HACK: the anxiety about the gate location, delays, changes and connections doesn't really go away for good even after a thousand flights, but technology helps: all you need is the right app (e.g. FlightTrack) to allow you to sit down, relax and receive live updates. But it all starts with the magic words: online check-in.
– WATER: headache, nausea and motion sickness can be avoided (or at least reduced) by limiting in-flight coffee and alcohol and by drinking water frequently. If you think it's a trivial piece of advice, next time try watching what the people who complain during your flight are drinking.
– ENTERTAINMENT: boredom on a long flight can be avoided at zero cost. Set all your devices to aeroplane mode (the name is no coincidence…) and enjoy our new in-flight entertainment system featuring games, videos and travel guides that you might not have time to enjoy otherwise. If you're more of an analogue buff, bring a good book or your favourite magazine.