Tickets in hand, but no passport. This is the space dedicated to cinema.
Now showing: 'The Terminal'.
For those who missed Steven Spielberg's film, here it is in a nutshell. The story is about Viktor, from the small former Soviet state of Krakozhia, who lands at JFK airport in New York ready to enter the United States. During his flight, his country suffers a coup d'état; in short, Viktor is now a stateless person and cannot leave the airport terminal.
The airport literally becomes his home.
Unfortunately, it's not a comfortable and cosy home, but a cage where he's trapped. And it's not mere fiction, as the story of Viktor really did happen to an Iranian refugee, Mehran Karimi Nasseri, who lived at Charles De Gaulle airport for 18 years due to a problem with his papers.
What's the moral of the story?
#Waiting
That's right, airports are all about waiting… So why not use the time you spend waiting in a productive way? If you're leaving the country, you can taste some local food for the last time. If you're going somewhere, read a guidebook (or listen to the experiences of other travellers who, like you, are waiting at the airport!).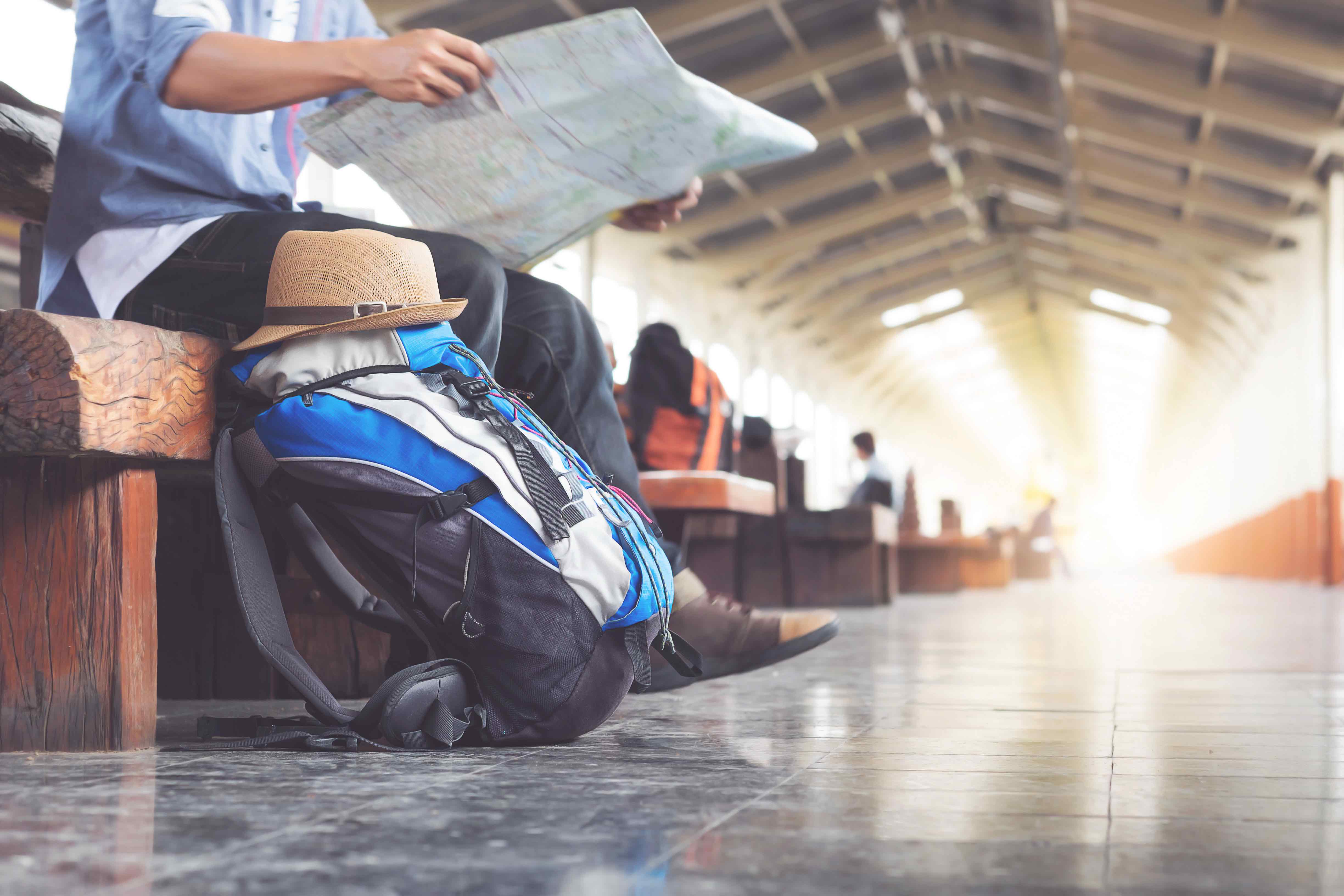 #Words, words, words…
In the film, Viktor literally saves someone's life thanks solely to his knowledge of the Russian language. We're not saying that Russian is the definitive answer, but every new word you learn in any language is a small piece of the puzzle and can lead you to greater freedom and new opportunities.
#Jazz
In 'The Terminal' Viktor never separates from a jar that contains what, for him, is the most important thing in the world (and no, we won't tell you what it is). Travelling means discovering new things, but without forgetting who we are. We always carry with us our most authentic selves, or what we consider most important, allowing us to also change the lives of those who cross our path.
#Romance
While we concentrate on our luggage, security checks, tickets and schedules, sometimes we forget that airports can also be extremely romantic places. Take the time you need to deal with all the formalities required by the airline, and then watch the small love scenes unfold before you with a different eye.